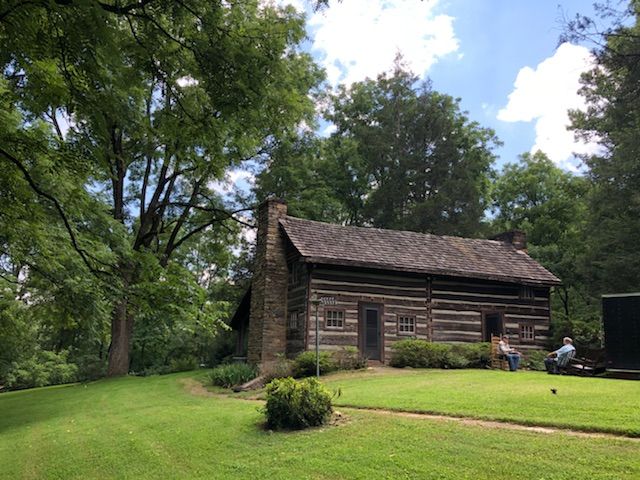 Rules for live Facebook Auctions, Please read
Due to the Covid 19 Virus, the Schedule of our Auctions have changed. For the time being, we will be having only Live Facebook Auctions on Tuesday and Friday nights at 6:30pm. See Rules for Live Auction on the right ----------- We are classifed as a gathering so therefore when we do open up again, there may be more temporary changes. As we get closer to Phase 3 openings in North Carolina we will keep you informed on our status for live auctions here at the auction house. We miss seeing all of you but do appeciate you following us on Facebook. It is great seeing your names scroll up but not the same as seeing your wonderful faces here in the auction house. Stay Safe!
NEW RULES as of June 23, 2020, for Live Auctions on Facebook -
Any announcements made on sale day, prior to the start of the auction will take precedence over all other.
REMEMBER: Local Pick Up Only – WE DO NOT SHIP
1. If you intend to bid on items, you MUST call in with your contact and credit or debit card information unless you have already done so at a previous on line auction. Everything you purchase will be charge to that card within 2 days from the date of the auction and an email receipt sent to you, unless you have come by the auction to pay in cash. If you have any questions about payment, please call 828-456-3298 or email lee@thadwoodsauction.com. If you want to pre-register, you may call us or email ahead at your convenience. This will be a one time registration unless your credit/debit card info changes.
2. All items MUST be picked up within ONE WEEK, no exceptions. If they are not picked up within this time frame, ownership of items will REVERT back to Thad Woods Auction and you will receive NO refund on purchase. Remember: bidding on our LIVE FACEBOOK auction according to NCALB is a binding contract.
3. Bid in $5.00 increments and up such as 5, 10, 15 20 etc.
4. To place your bid- go to comment section and enter your initials with the amount you want to bid. (Example lw 20).
5. Bidding time will be 1 1/2 minutes from the time auctioneer starts the bidding process. At the end of 1 1/2 minutes if a competitive bidding is going on for an item, we will continue time until there is no more competitive bidding. We will allow up to 20 seconds for "Lag Time" of the computer network delay and comments.
6. Bids will be accepted in the order that we see them on our computer.
7. Items sold AS IS WHERE IS
8. We are not responsible for bids not received by us prior to auctioneer announcing item sold.
9. 13% Buyers Premium. 7% North Carolina Sales Tax unless you have a resale number.
10. We will be observing CDC Rules of 6 foot distance and no more than 10 inside of building. If you want curb service, call us at 828-456-3298. We will be glad to bring items to your car.
11. Please keep all comments polite and courteous as everyone will be able to see them.
REMEMBER - We Must have your information before you can be a bidder on Thad Woods Auction Live. Call to register: 828-456-3298
****Join us every Tuesday and Friday night at 6:30pm on FACEBOOK Live whether you watch us on your TV, Big Screen, I Pad, Computer or Phone. You will have a great time and just might buy something special too. Thanks to our customers for the pictures you have shared with us.
Friday, APril 16, 2021 Live Facebook Auction 6:30pm
Friday night, April 16, Live Facebook Auction 6:30pm. We will be streaming the auction first from inside Jones Country Store and then log off and and immmediately continue streaming from here at the auction house to finish items from Jones Country Store and Museum. This auction will include antique Oak Showcases counter height and table top, a very large weaving Loom, the famous "Round Table" with World Globe in Middle, Industrial Hand Truck, Coffee maker from Blackwood Lumber Company, Other Tall Shelves, 10 foot old Bead board Check out counter, and so much more. Keep watching as we add to listing and add pictures also. We will announce the dates and times for pickup for the showcases. If showcases are not picked up at the times announced, ownership will immediately revert back to the estate and resold at auction the following week. Building must be vacated.
Tuesday, APril 20, 2021 Live Facebook Auction 6:30pm Paul is Back from Vermont
Tuesday night, April 20, Live Facebook Auction 6:30pm. Paul will be here with another great load of antiques and unusual items from the New England States. This list you are reading is not the order that things will be sold. We have to wait till Paul unloads and see what comes off the truck for tonight. It will take us probably 3 Auctions to sell everything for him. Items to include: Oak Hat Box Chest, Morris Chair with Claw Feet, Lift-top Commode, Oak Ice Box, Refrigerated Cooler, Oak Commode with Towel Bar, Cedar Chest, Wringer Washer Stand, Large wooden Tool Chest, Very nice Antique Jelly Cupboard, Brass and Iron Twin Bed, Set of 4 Rope Seat Chairs, Secretary Desk, Milk and Cream Cans, Cast Iron Cookware, Insulators, Cross Cut Saws, old Tools, Pulley Blocks, Washboards, Stoneware Crocks and Jugs, Sad Irons, Powder Horns and Shells, Mantel Clocks and other Clocks, Butter Churns, Oil Lamps, Bottles, old Snowshoes, Old Kitchen Grinders, Cherry Pitters, etc. Hand Water Pumps, Trunk, Tin Pie Safe, lot of Hoosier Glass, Oak Potty, Barn Lanterns, old Water Bottles, Ice Tongs, Milkshake Maker, Fire Extinguishers, old Oil Cans, Sewing Machine, Tobacco Collectibles, Sap Buckets, Graniteware, large lot of Ice Cream Scoops, Child's Wooden Ironing Board, old Pedal Grinder, Tin Spice Box, large Anvil stamped Hill and many more items. I will try and get pictures for some of the items for tonight after he unloads. Pictures may not be up until Tuesday morning. Will do our best.
Friday, APril 23, 2021 Live Facebook Auction 6:30pm
Friday night, April 23, Live Facebook Auction 6:30pm.
Tuesday, APril 27, 2021 Live Facebook Auction 6:30pm
Tuesday night, April 27, Live Facebook Auction 6:30pm.
Friday, APril 30, 2021 Live Facebook Auction 6:30pm
Friday night, April 30, Live Facebook Auction 6:30pm.
Tuesday, May 4, 2021 Live Facebook Auction 6:30pm
Tuesday night, May 4, Live Facebook Auction 6:30pm.